Address: Zhangjiagang City Changyin sand management No.3 renmin South Road, District
Sales hotline:0512-58535118
013901568616
switchboard :0512-58535885
Fax:0512-58535881
service:0512-58536185
E-mail:server@chinawansu.cn  
zjgwansu@hotmail.com
Web site:www.chinawansu.com

Plastic film (agricultural mulching film, industrial film), woven bag recycling granulation producti
Time:2022-1-12 15:42:38 sentiment :372
PE, PP film cleaning and recycling production line
Product Introduction:
After nearly ten years of continuous innovation and development, the waste film cleaning and recycling production line, as the leading product of our company, is now the third generation of products and represents the world's advanced level of the industry. Because of its unique excellent performance and good cost performance. Therefore, with absolute market competitiveness, at present, there are more than 30 complete production lines in the successful operation around the world.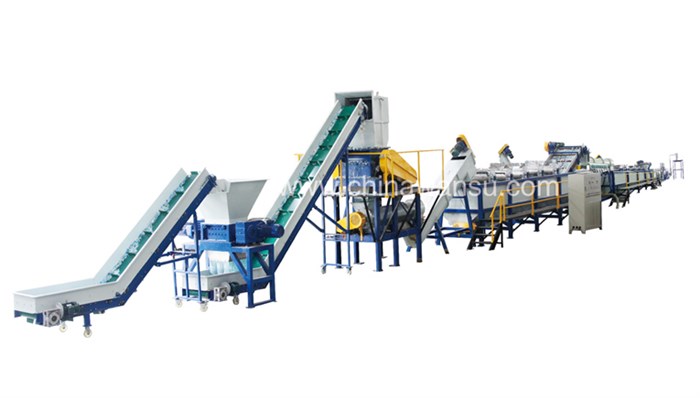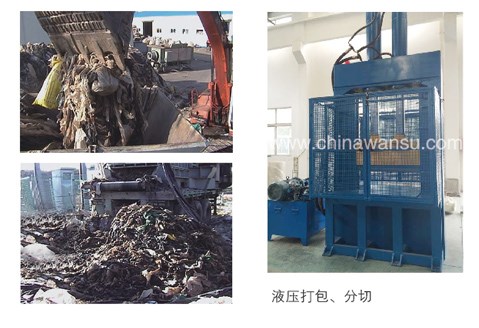 The main features

1, high output: this series of production lines currently mainly have three types of normal output per hour: 500kg,1000kg,2000kg.
2, low energy consumption. The installed power of this set of equipment is much lower than that of the same type of production line at home and abroad.
3, high degree of automation: the complete production line only needs two workers to implement 24 hours of uninterrupted continuous production (including maintenance).
4, good operation stability: can achieve 24 hours of uninterrupted production. Maintain it once a week.
5, easy maintenance: each equipment needs maintenance links are easy to disassemble and assemble, and suitable for operation of the platform, stairs and handrails. Each link with bearings can be quickly packed and waterproof, dustproof device.
6, wide range of application: this set of production line can be used to recover a variety of film woven bags. Crusher screen does not knot, do not hang.
7, good cleaning effect: the sewage of each cleaning link will basically not flow to the next process, so as to ensure the quality of cleaning effect.
8, high utilization rate of water: the whole series of multiple links of the overflow can not be treated and immediately recycled.


WT series high speed friction cleaning dehydrator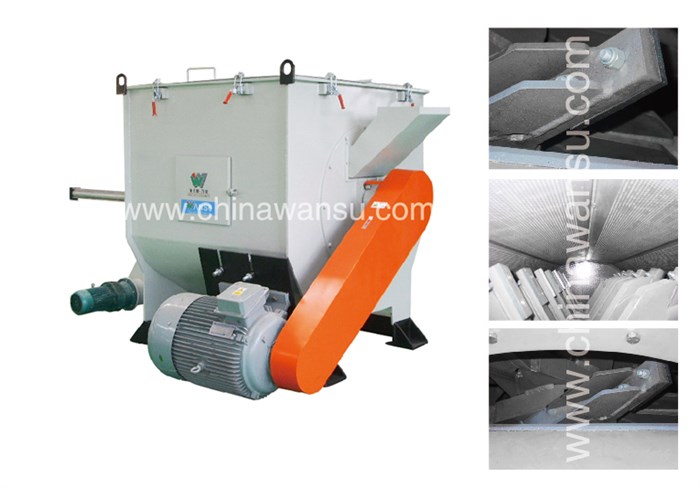 USES:

This series dehydrator is mainly used for dewatering and drying waste film, woven bag and other thin sheet materials after cleaning. The machine spindle rotates at high speed to produce centrifugal force that throws the plastic with water sheets towards the screen, through which the water filters out (along with fine particles and garbage) and the plastic is sent out through the outlet into the next process. Therefore, this machine has two functions of efficient dehydration and friction cleaning.
During the operation of the equipment, there is an automatic cleaning device on the surface of the screen to ensure that the screen holes are always unblocked, which greatly improves the efficiency of dehydration and cleaning procedures.
At present this machine mainly has 500KG model, 1000KG model, 2000KG model three models.




Film prewashing (rough washing) machine
USES:
Film cleaning and recycling production line is mainly used for recycling waste (dirty) PE and PP films. Whether the dirty film is broken after shredding or directly broken, it will inevitably produce a certain amount of strips. Our company absorbs foreign advanced technology and combines the actual use experience of users for many years. Launched this cleaning effect is good and anti - tangling material primary washing machine. The more water the film is cleaned, the better the cleaning effect will be. Our company specially designed the crushing and primary washing integrated machine. The biggest advantage of this machine is low energy consumption, simple operation, fast sewage separation, less wrapping material.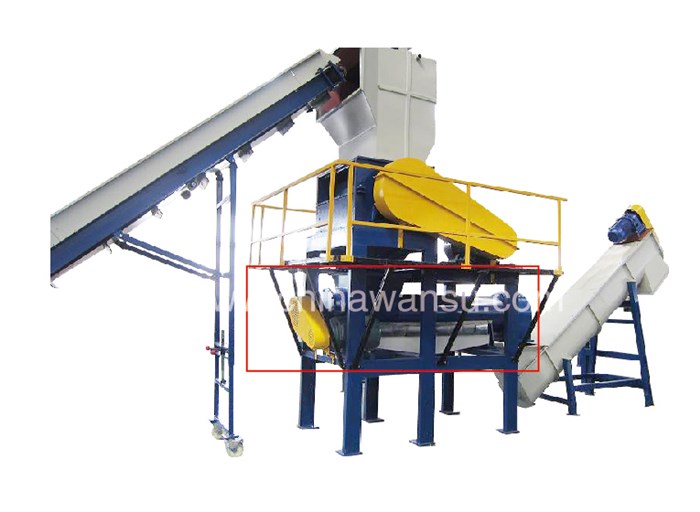 Film fine washing machine
USES:
The waste film will still have some dirt and sand in its interior and surface after 掑 crushing, crushing, rough washing, rinsing and other links. In order to achieve adequate cleaning, it is necessary to go through a second friction cleaning, namely fine cleaning. This fine washing machine is different from WT friction machine, with simple structure, low energy consumption, economical and practical characteristics.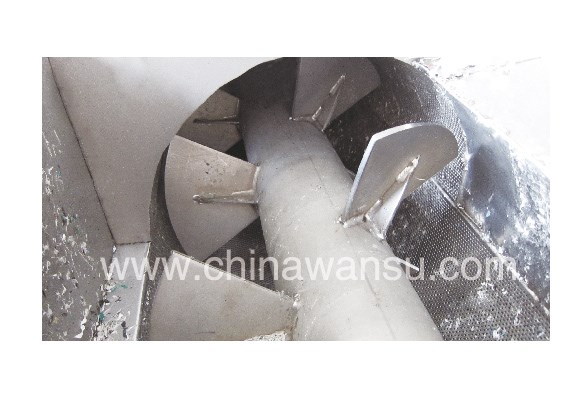 Drying machine
USES:

This machine is mainly used for mechanical dewatering of PE, PP plastic film, woven bag and other materials after crushing and cleaning. The loose material is extruded by the screw with high torque, so that the water in the material is discharged from the screen hole. The discharge mouth adopts hydraulic control, the whole system adopts PLC programmable control, the surface of spiral blade is wear-resisting treatment, long service life, the machine has good water removal effect and low energy consumption. After water removal, the water content of the material can be less than 5%.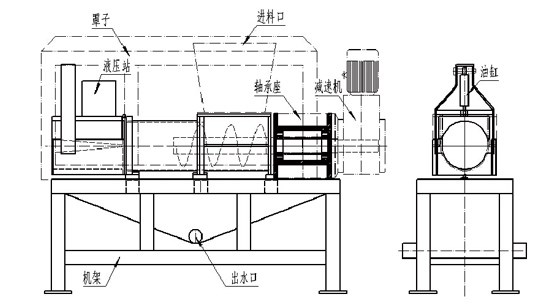 Successful cases of film cleaning and recycling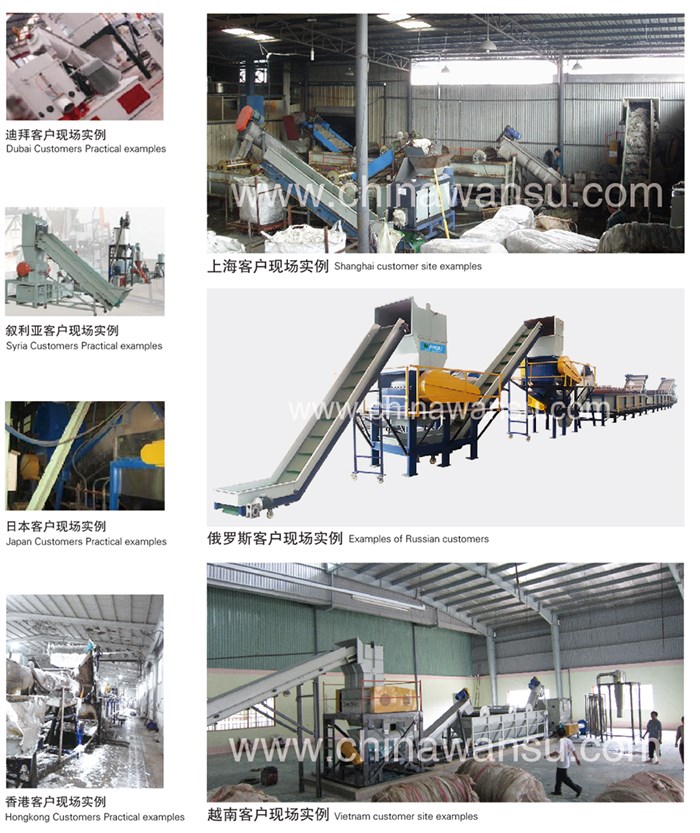 Granulation with water film (semi-automatic)

Because different users use different water removal equipment in the last step of cleaning and recycling the film, the final water content of the film is very different. Film granulation with water has always been difficult to achieve high yield, our company developed this production line with independent intellectual property rights after years of research.
Main features:
A, simple operation, relatively high degree of automation. One person can operate the entire production line.
Two, strong economy, low energy consumption. Upper motor power 45KW, upper heating power 50KW. Lower motor power 18.5KW, lower heating power 15KW. Maximum extrusion output (finished particles) 250kg per hour.
Three, can be for various varieties of water film, a wide range of application.
Fourth, the price advantage is very obvious.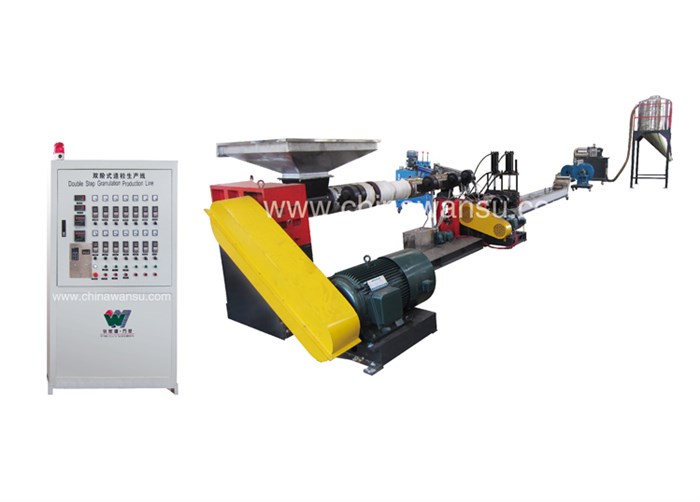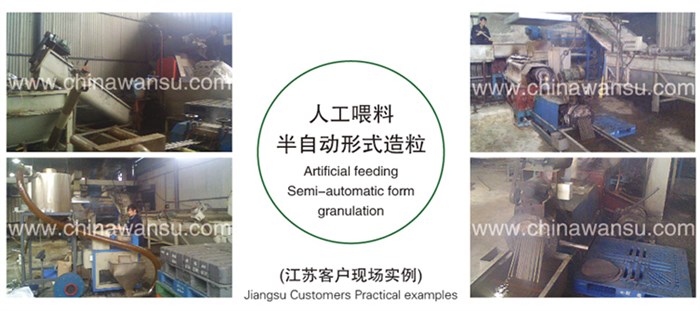 Granulation with water film (automatic)
This set of equipment is designed and developed by our company and has independent intellectual property rights of high yield film recovery granulating production line.
Uses and features:
Two, high output, the output of finished particles can reach more than 500kg per hour.
Three, low energy consumption, the upper price of the main motor power 90KW, heating power 70KW, the lower order of the main motor power 30KW. Heating power 20KW. Compressor motor power 45KW.
High degree of automation, the whole production line can be operated independently by 1-2 workers.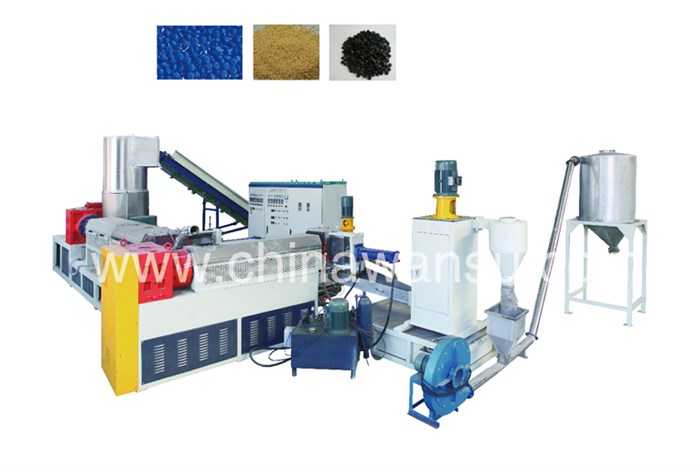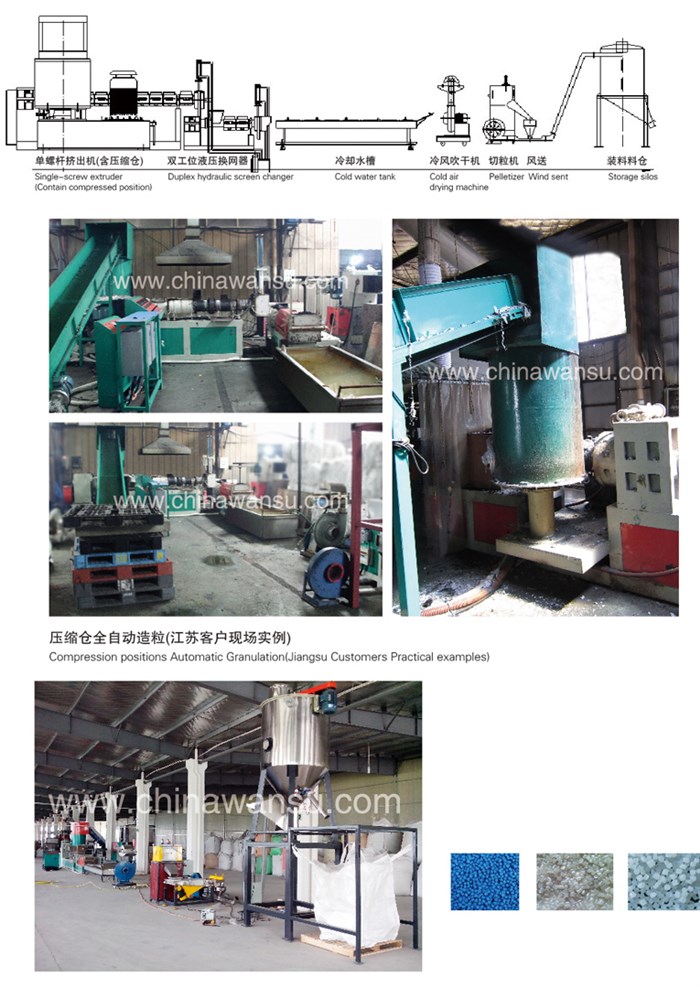 Recovery and granulation of clean film (crushing + mechanical forced feeding)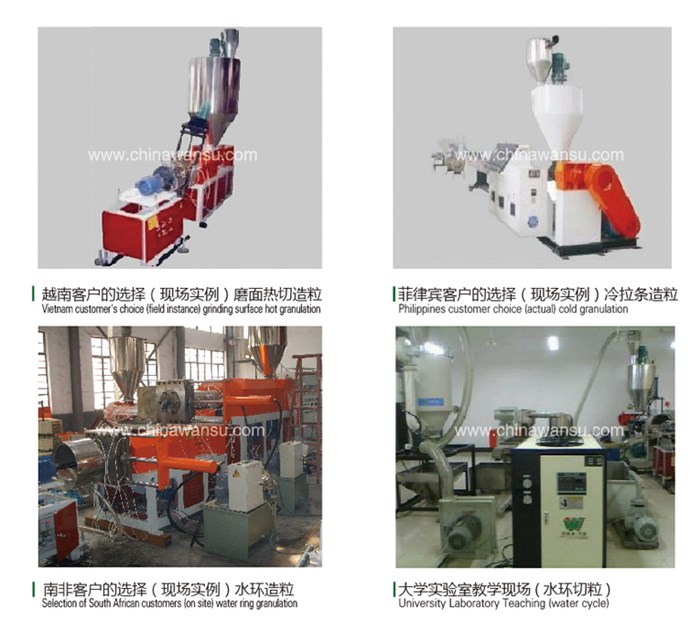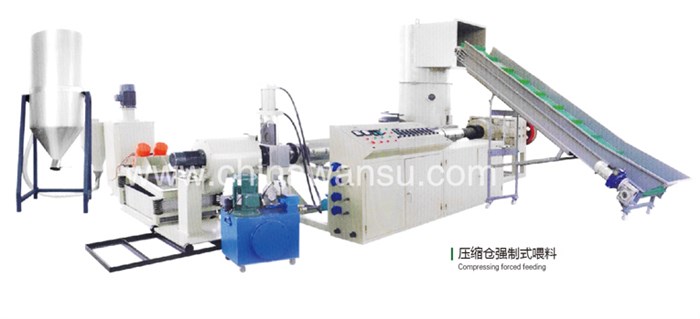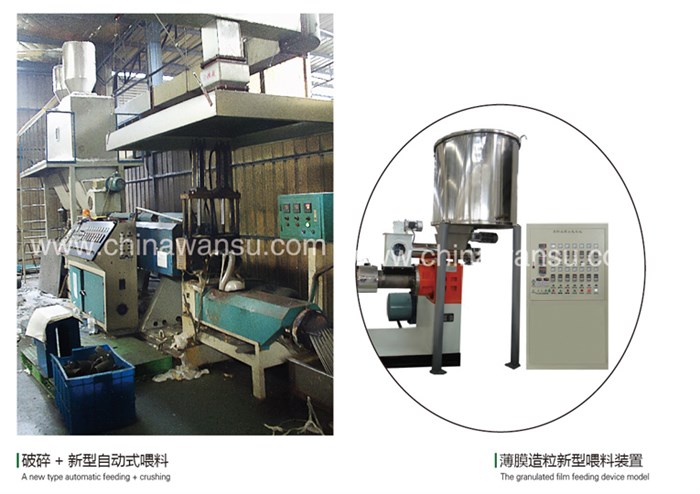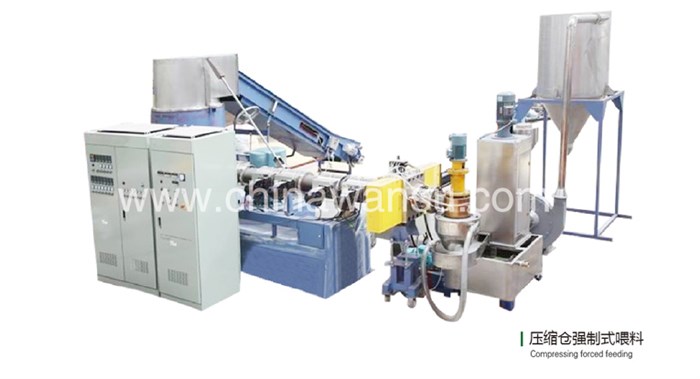 Recovery and granulation of clean film (economical scheme)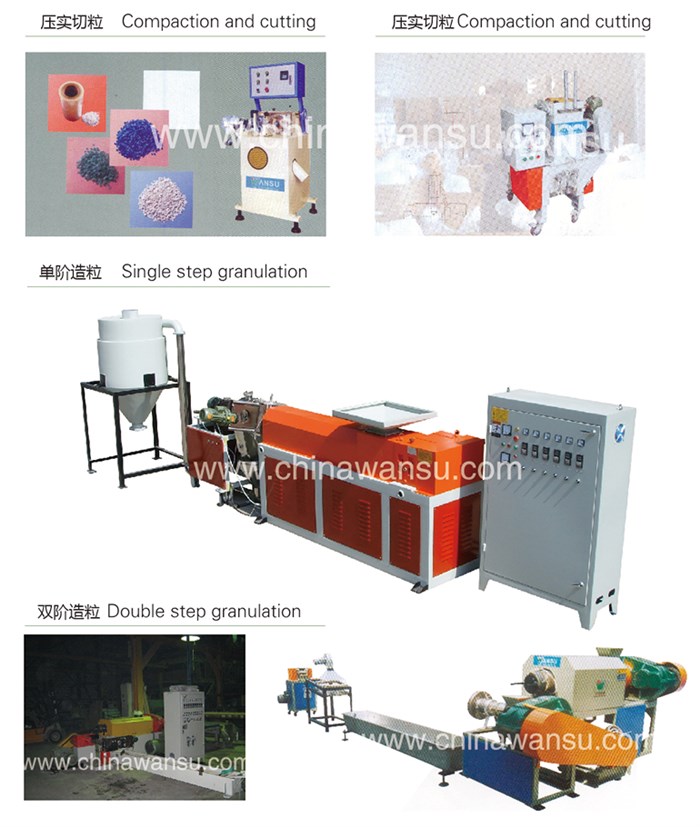 Last one: No more
Last one: No more